Farm Updates
We are busy preparing for our upcoming tree season, which is less than three months away! Of course, we'll have the beautiful trees you've come to expect from our farm.  We are also working hard to ensure that a visit to Sugar Pines is not only an experience to remember, but a safe one too.  Be sure to follow us on social media to stay up to date, and sign up for our newsletter for 2020 season updates!  We'll be digging b&b trees soon this fall – if interested please get in touch ASAP as they go quickly!
Cut your Own & Pre-cut Christmas Trees
Live Balled Trees
Welcome to Sugar Pines Farm! Families and friends have been making memories at Sugar Pines Farm for over thirty years…we invite you to join us! Explore our 100 acre farm with dozens of acres of cut-your-own Christmas trees, shop for fresh pre-cut trees and holiday greenery in our cozy barn, take a ride on our tractor-drawn hay wagon, enjoy hot chocolate, kettle corn and s'mores by our roaring fire…beautiful Sugar Pines Farm in Geauga County is the place to be for continuing long-time holiday traditions or starting new ones. We look forward to being a part of your Christmas season this year!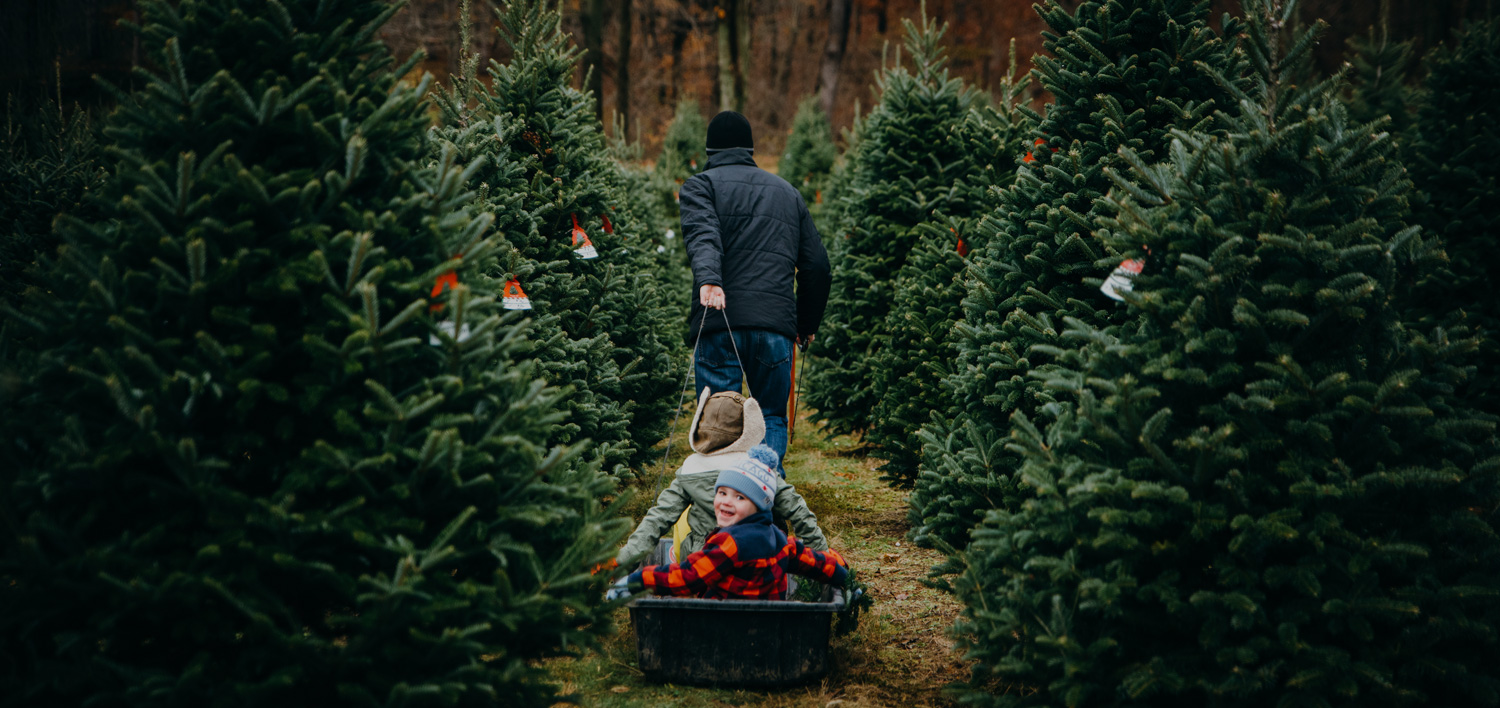 The Good Life Photography